Lead the design and development of HomeView app, HomeView, Inc. corporate website and brand strategy
HomeView Corporate Website
Features:
Responsive Design
Database Driven
Custom Content Management System
Company Blog (Newsroom)
Technologies:
HTML5, CSS3, Jquery, Javascript
PHP, MySQL, MSSQL
Adobe CC, Illustrator and Photoshop
User Experience:
The site was developed to be clean and easy to use, the main purpose of the site is to educate and grow the user base through registration. The site includes features such as an FAQs section, videos, and a newsroom that allows users to understand more about their home and how they can benefit from the use of the product. The website was designed to have a consistent flow for each user persona including homeowners, real estate agents, and home builders. These sections are tailored to providing more information on how HomeView can be a valuable tool to their workflow.
HomeView App
Features:
Single Code Base for Web App and Native App
Responsive Design
Layered Frontend and Backend
SaaS Application
Microsoft Azure Cloud
Technologies:
HTML5, CSS3, Jquery, Javascript, ReactJS
Cordova (PhoneGap), Node.js, NPM, xCode
Adobe CC, Illustrator and Photoshop
User Experience:
The app provides a fast, clean, easy to use interface with options allowing the user to set preferences on their level of interaction with the product. The first time a user enters the app they are presented with a Getting Started screen which helps them set up their account for ease of use later. Once they are using the app they have the option to use interactive mode which helps them each time they add a new object. The app also features detail templates which are preloaded when the user adds a new object. After many iterations the final product enhanced usability and helped the user become more aware of all the details the product offers.
HomeView iOS App
Features:
Consistent UI throughout
Cloud Based
Calendar, Contacts, and Photo Gallery Integrations
InApp Browser
Barcode Scanning
AWS Search
User Experience:
The native iOS app provides the same user experience as the web app with more depth. Since the app is presented in its native form the user has more capabilities specific to their device. These capabilities enhance the user experience with direct calendar, contacts, and photo integrations.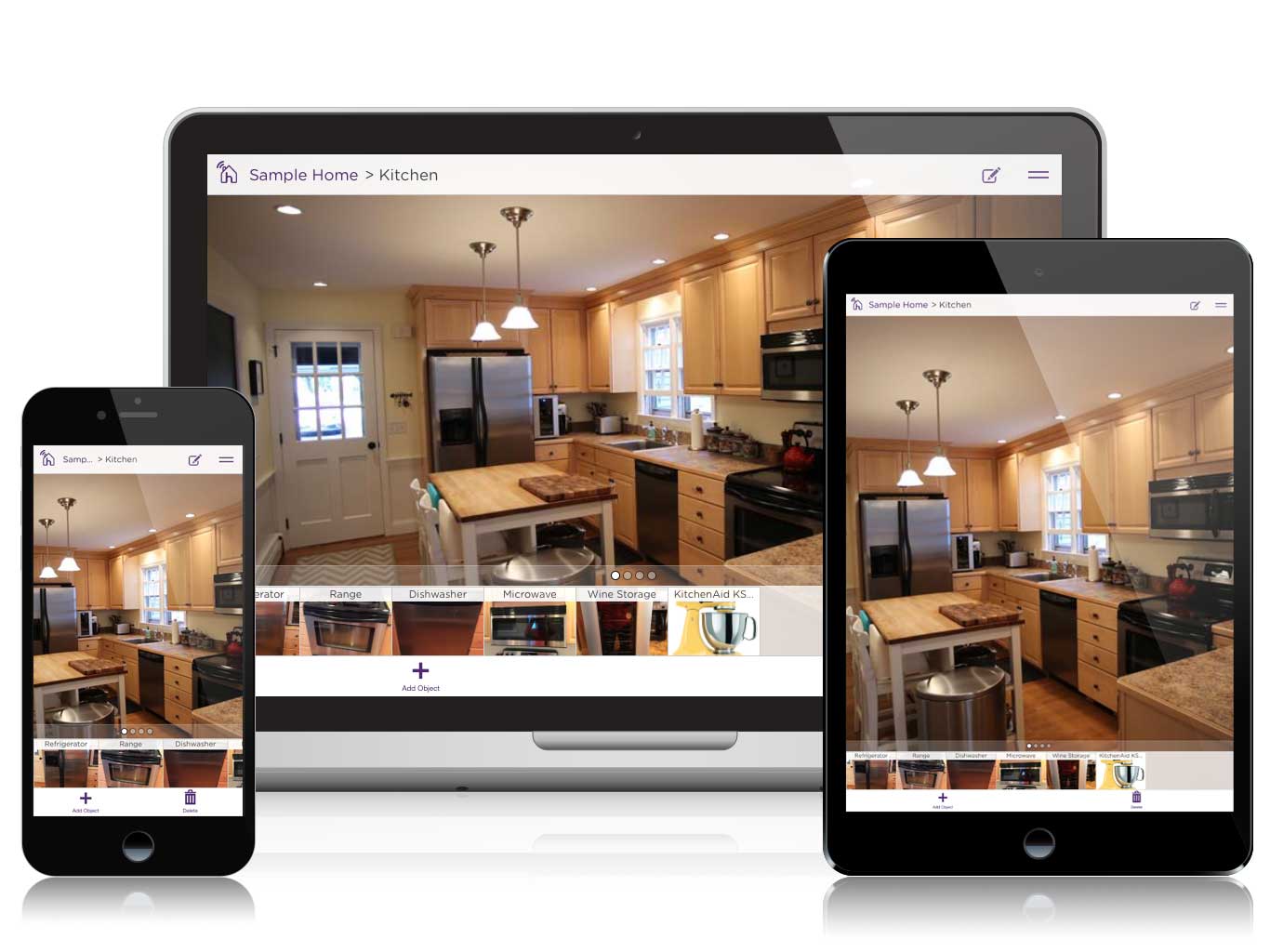 Contacts Integration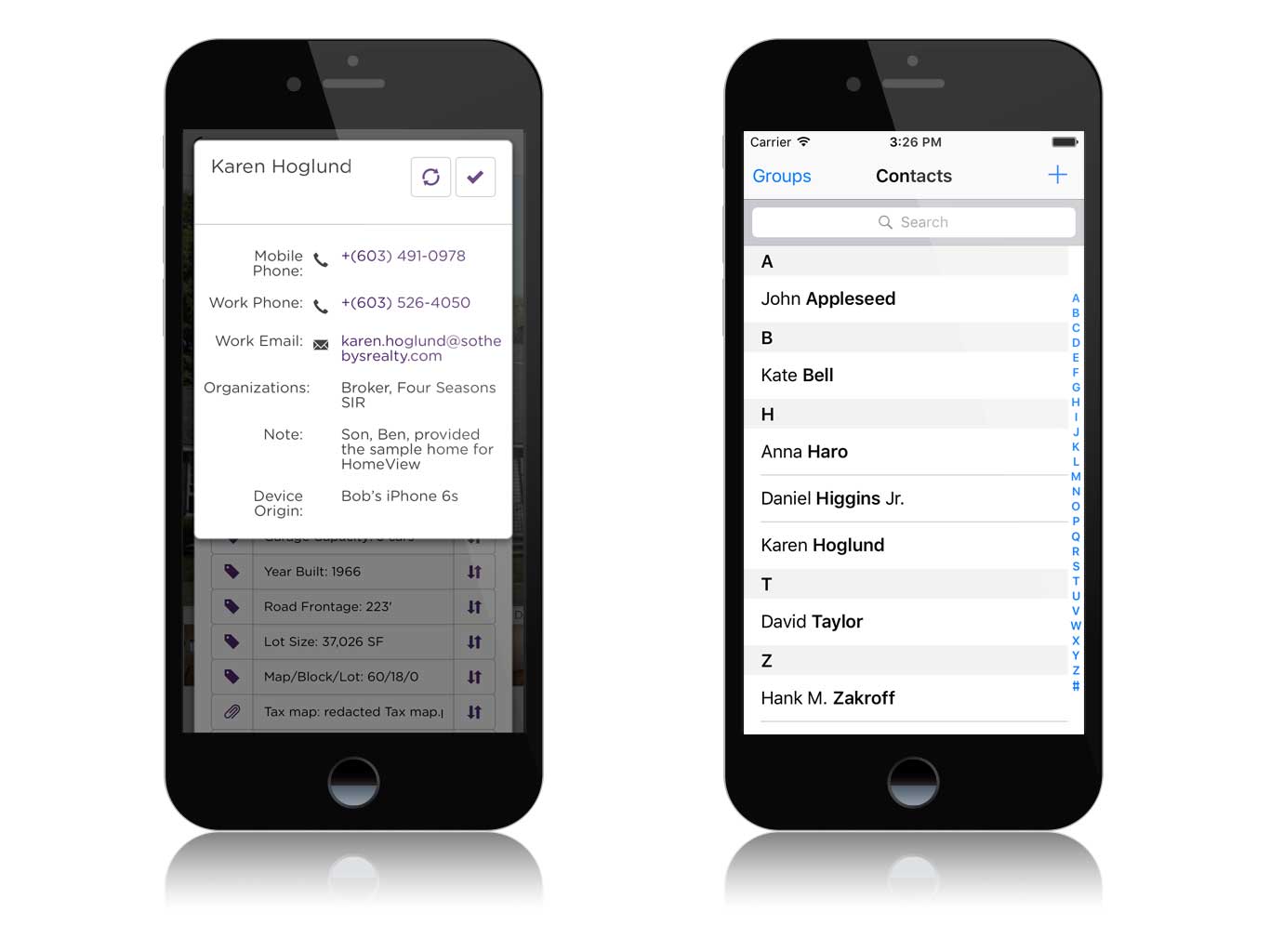 Calendar Integration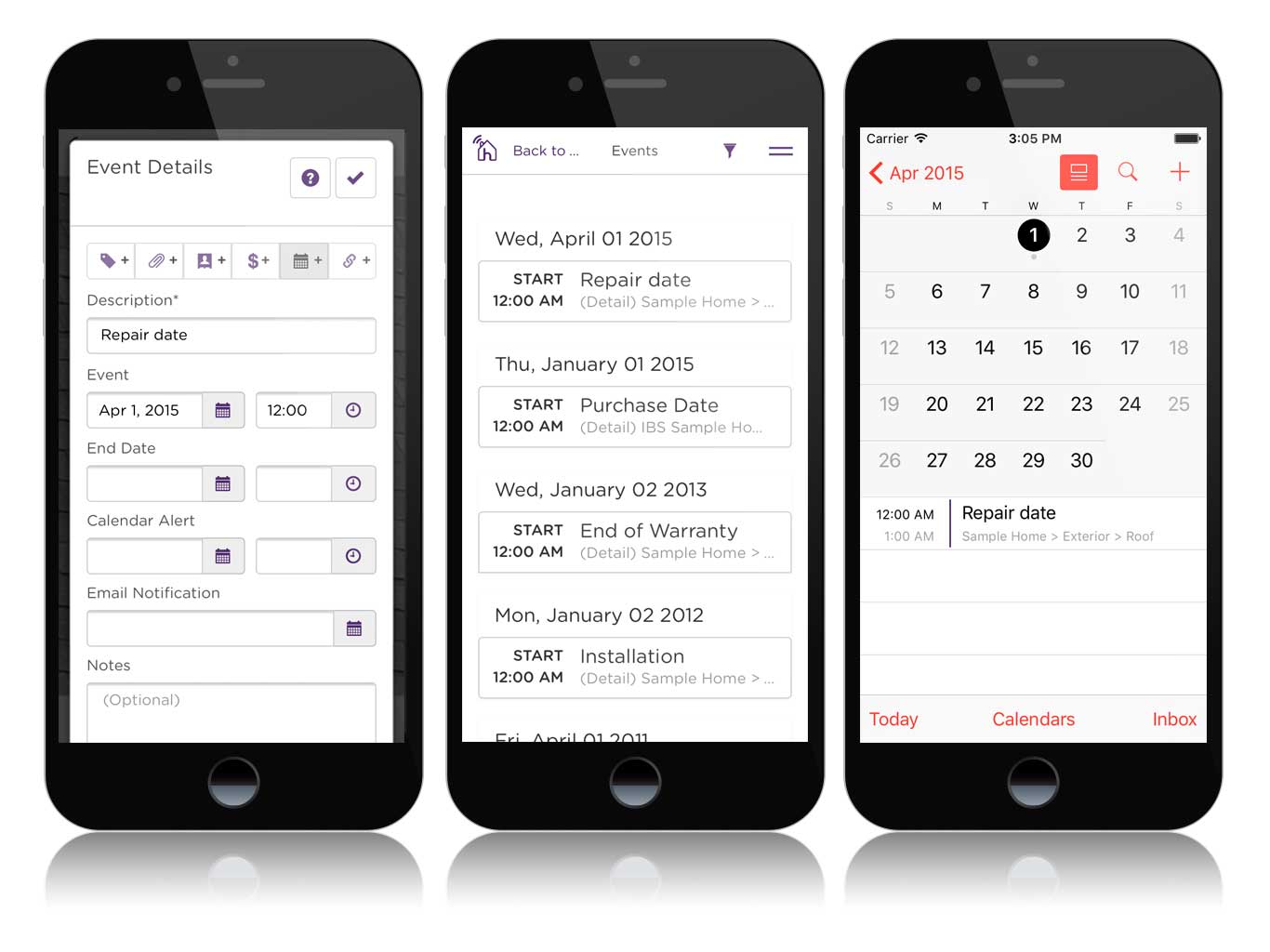 Photo Gallery Integration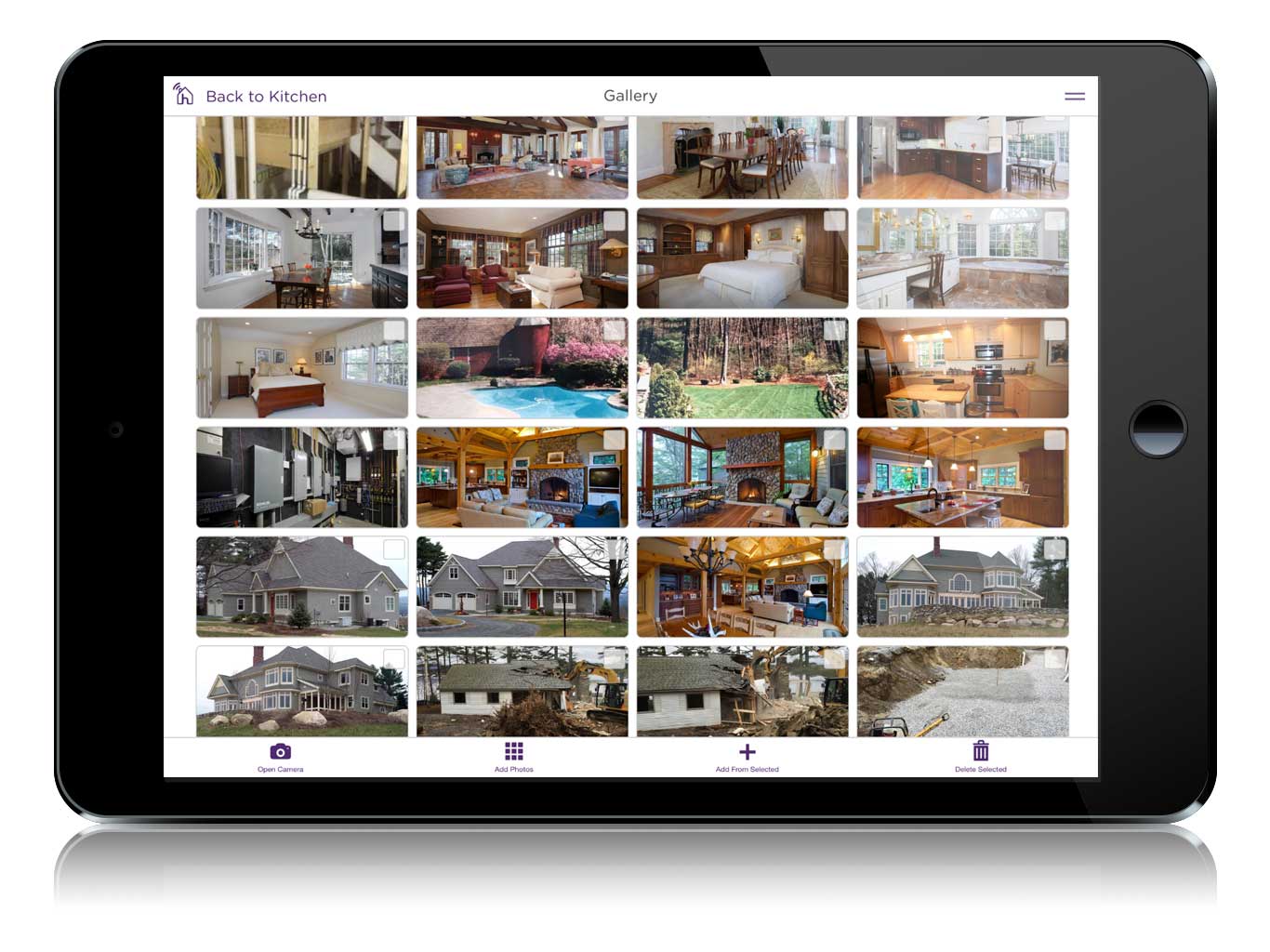 InApp Browser Integration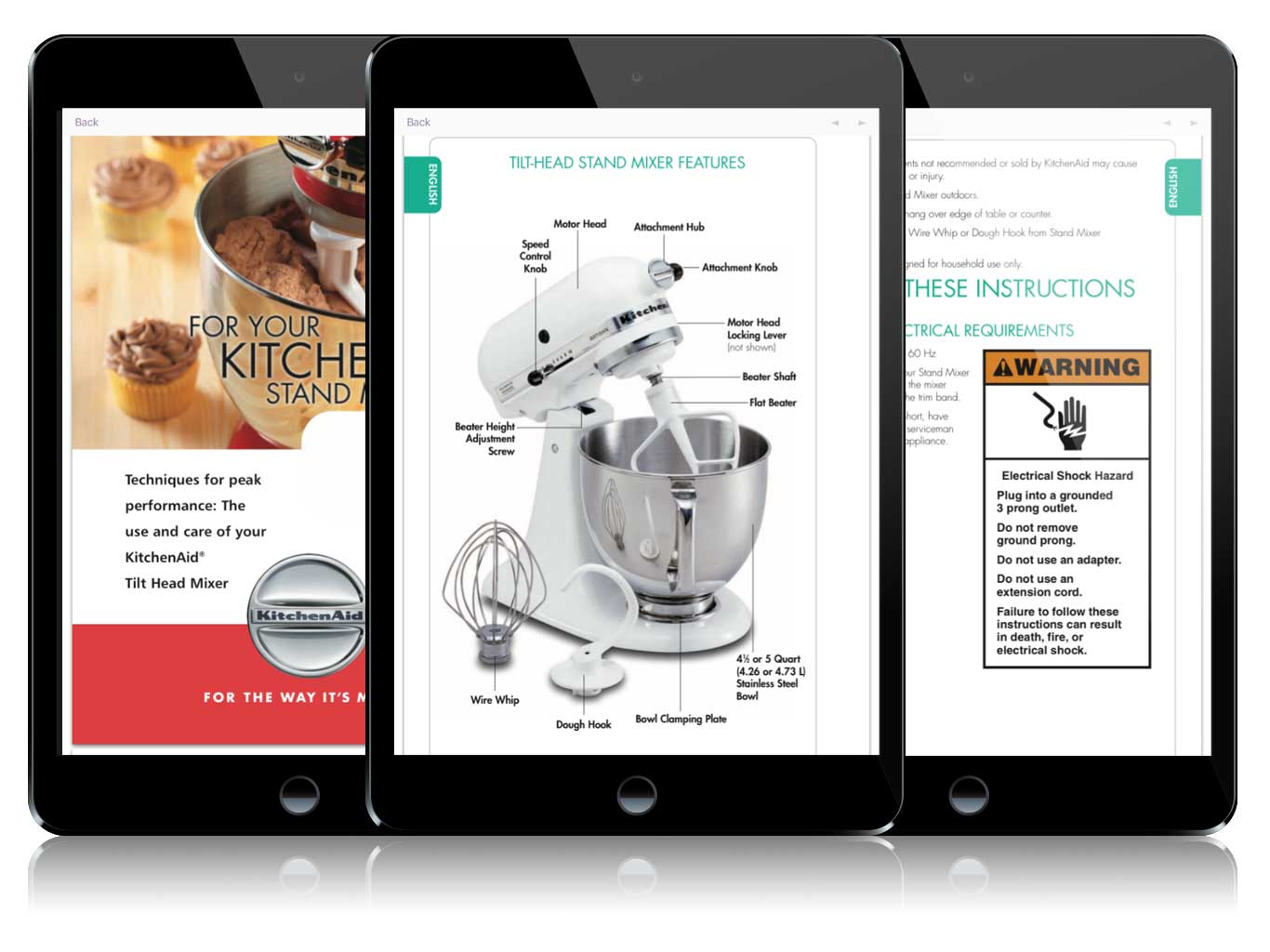 Photos Integration
Barcode and AWS Search Integration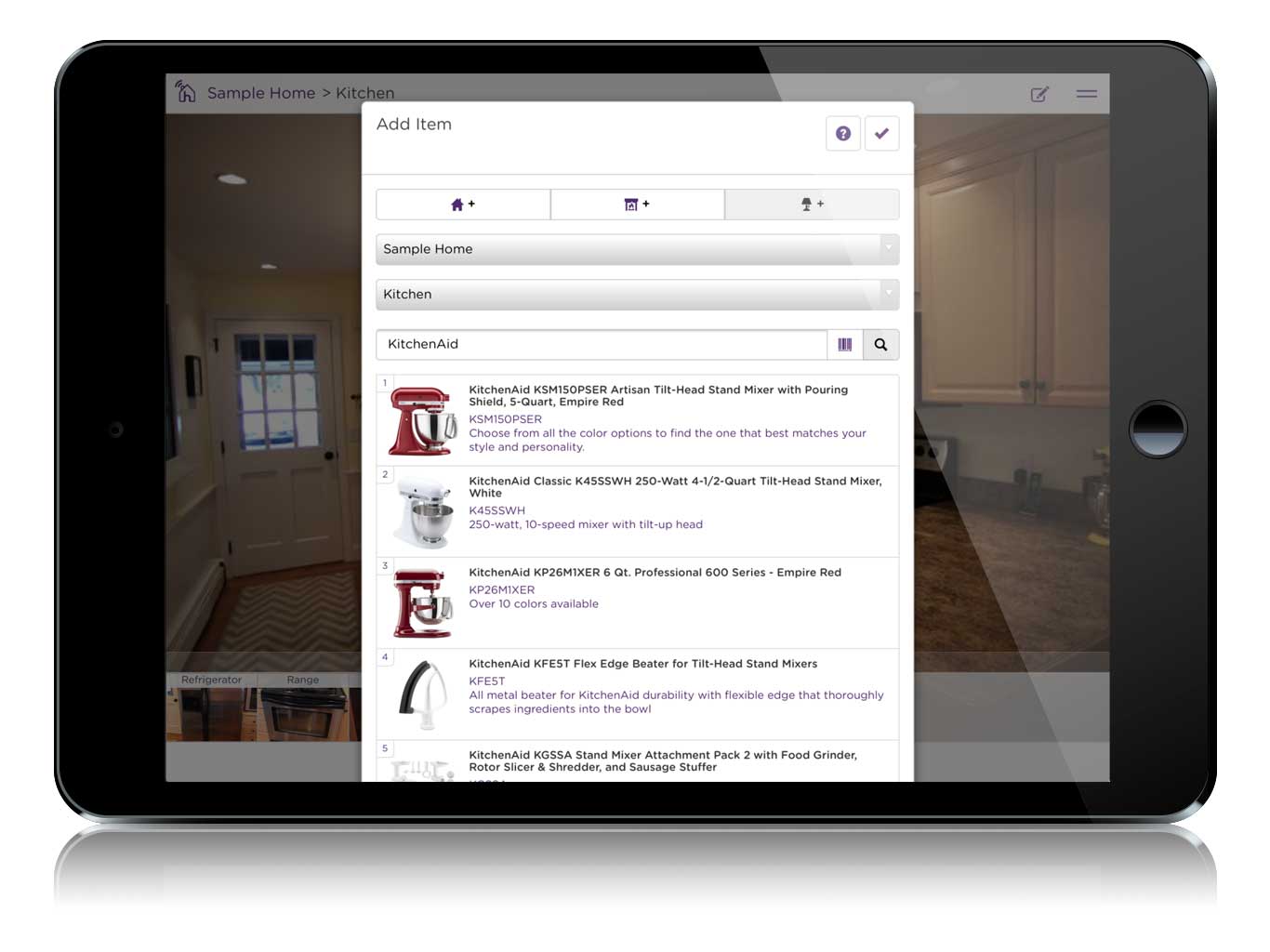 HomeView Dashboard Concept
Features:
Single View for home data
Client Side API Integrations with Zillow, Redfin, and Homes.com
Data visualization
Technologies:
HTML5, CSS3, Jquery, Javascript, React, Charts.js
HomeView in iTunes, My Role
Manage iTunes Connect account and users
Compile and deploy builds via xCode
Write and Produce App Previews